lool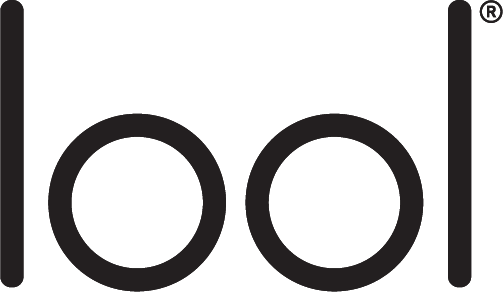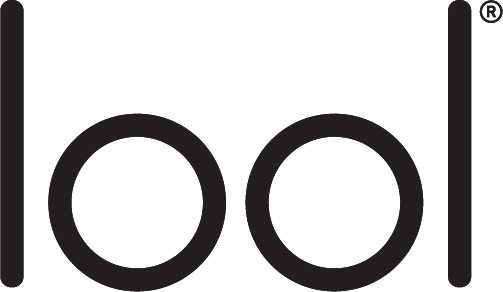 "Less but better, because it concentrates on the essential aspects, and the products are not burdened with non-essentials. Back to purity, back to simplicity." Dieter Rams.
"Simplicity is complexity resolved." Constantin Brancusi

If one were to draw a pair of glasses, reduced to their minimum expression, it would look like this: lool Two vertical lines flanking two circumferences. And it is from such a quest for the essence that lool was born. lool, the new Etnia Barcelona brand focussed on design, lightness and functionality.
The Project started out seeking to create the ideal screwless hinge with which to build the lightest glasses possible. Nearly as light as air, but at the same time, highly durable.
Since there is nothing so beautiful as that which is effective, lool sought its inspiration from contemporary architecture and built glasses as if they were buildings, with all the corresponding complexity and precision.
Just 0.5 millimetres thick and weighing in at a mere four grams, lool glasses are a marvel of design. Crafted not to leave marks and to be worn all day long.
Since they are screwless, the glasses are light and malleable. They are produced in 11R51 steel, a flexible kind of rust and scratchproof stainless steel. All lool eyewear is finished with a vaporised particulate spray produced with pure metals such as titanium, palladium or 24 carat gold. It is a clean, dry process which uses no hazardous products and generates no chemical waste nor does it contaminate water. Lastly, the glasses are painted with a prime quality lacquer in vibrant colours. All the lenses are produced by Carl Zeiss. They are of pure optical quality, antireflective and totally impact resistant.
Working with Hub technology, the glasses are assembled without a single screw. The process consists of the bending of a single stainless-steel sheet to create firm temples which remain tight throughout the lifetime of the glasses. All the glasses are assembled in the simplest of ways, in a single movement, worked with just two fingers.
And, lool has clearly opted for sustainability - there is nothing so sustainable as an enduring product. Working with the highest quality materials and using the best solutions also means an efficient process of production and consumption.
lool hits the market with X different models, divided in three main product lines:
The Tectonic series: minimalist and timeless, based on producing fibrous, jointed eyewear with lightweight, attractive models in a broad range of different colours.
The Deco series goes a step further. It speaks of the optimistic architecture of Miami, of the Art Deco of New York. Shamelessly luxurious and sophisticated, it boasts sparkling gold and bright copper hues with a multitude of details to create arty eyewear that will never go unnoticed.
Lastly, the Stereotomic series offers a mould-breaking look. "Stereotomic" is an architectural term that means the "carving of a solid form". In this case it involves the use of dense, compressed materials. Stereotomic eyewear will find its place in top of the range boutique stores and those opticians bold enough to stock vanguard glasses.
All lool eyewear comes in cases that are just as dynamic and light as the frames themselves. With their magnetic catch and pure line, they guarantee the highest level of protection.
lool is the result of a long process of research and development. lool is what happens when simplicity is made complex. lool is as simple and as sophisticated as designing screwless glasses with two vertical lines and two circumferences. That is, the minimum and maximum expression of a pair of glasses.